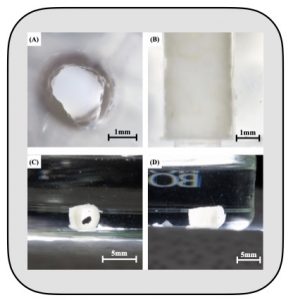 本研究では,失われた身体の生理機能を再生させる機能再生治療の実現に向けて,細胞を用いた3次元組織培養,とりわけ血管の再構築を目的としています.任意の長さの管状組織を体外で構築するための設計論から,細胞の代謝(生命)維持,組織の成熟と評価,移植までを一貫して可能とする新たなシステムを研究・開発し,患者自身の細胞を用いて生理機能を獲得した血管の実現を目指しています.
[発表論文等]
"Dynamic flow priming programs allow tuning up the cell layers properties for engineered vascular graft", Scientific Reports  11, 14666 (2021). DOI:10.1038/s41598-021-94023-9, 19 July, 2021.
"Long-term safety of the carbon fiber as an implant scaffold material", Proceedings of 41th Annual International Conference of the IEEE Engineering in Medicine and Biology Society, pp.1105-1110 July 2019.
 "Combined automated culture system for tubular structure assembly and maturation for vascular tissue engineering" Journal of Biomechanical Science and Engineering, Volume 13, Issue 3, Pages 18-00137, DOI: 10.1299/jbse.18-00137, Nov. 2018. 
"Development of biomimetic system for scale up of cell spheroids – building blocks for cell transplantation", Conf Proc IEEE EMBS, pp.1611-1616, Jeju Island, Korea, July 11-15, 2017.